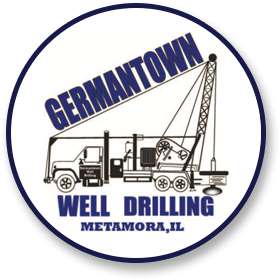 Licensed Water Well and Pump Installation Contractors
Family Owned and Operated for 3 Generations
Water Well Drilling, Pump Sales and Service Since 1958
Fully Licensed and Insured
Chris White
Ryan White
(309) 208-5888
(309) 208-0081
Germantown Well Drilling is committed to providing quality and professional service. We have a reputation that precedes us. We install and service all types of new and old well pump systems.
24in bored wells
pump sales and service
well inspections and water samples
well sealings
traditional water systems and tanks
constant pressure systems
free estimates
Serving surrounding counties:
Woodford
Tazewell
Peoria
Marshall
Livingston
LaSalle
Putnam
McClean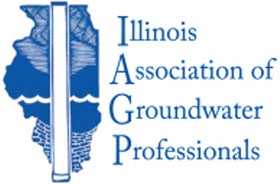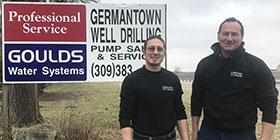 Reliable and dependable service for over 50 years. We thank you for your loyalty and support.